A root cause approach to restore health, vitality and longevity
Are you seeking a  tailored approach to regain vibrant health through natural solutions
rather than conventional symptom-oriented pharmaceuticals?
I believe in a comprehensive, holistic approach to health and wellness.
You will receive one-on-one expert health coaching and cutting-edge functional lab testing
to help you get to the root cause of your health concerns.
There are no waiting rooms. No traffic jams.
I make use of today's technologies to allow us to work together from anywhere in the world so you don't have to leave work or home.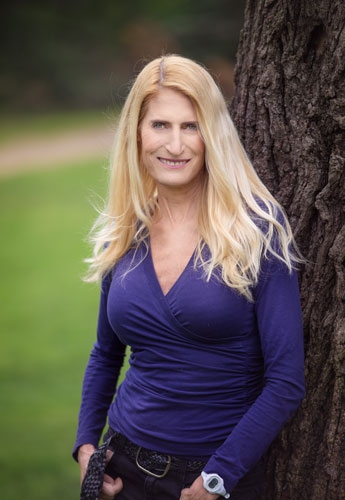 Meet Lisa
Lisa Herndon is a Certified Functional Diagnostic Nutrition (FDN) Practitioner and certified in Applied Clinical Nutrition. As a functional nutrition lifestyle coach, she uses non-invasive functional laboratory tests along with a comprehensive intake and your personal health story to educate you on how to take charge of your health using natural solutions to heal the underlying malfunctions and underlying conditions at the root of most common health complaints.
Lisa is passionate about "real food" and loves being able to share her recipes and techniques for creating nourishing and traditional food. She is the author of Lisa's Counter Culture, Pickles and Other Well-Bred Foods.
I worked with Lisa for almost two years, and as a very complex case involving mold poisoning (which whacks the endocrine system, and led to chronic fatigue syndrome [CFS] and chronic inflammatory response syndrome [CIRS], I was so pleased with the progress I made with Lisa's help.  Lisa is very compassionate and knowledgeable, and digs deep to help one recover their health.  She's serious about changing lives, and will work as hard as you do.
Ready to make the real stuff?
This is a comprehensive guide covering fermentation (with anaerobic-specific recipes) AND a wide array of  nutrient-dense companion foods that make up a healthy diet.

The information and opinions expressed on this website, Lisa's Counter Culture, and all related notes, workshops, coaching and other products, are intended for informational purposes only. Lisa's Counter Culture does not claim responsibility to any person or entity for any liability, loss, or damage caused or alleged to be caused directly or indirectly as a result of the use, application, or interpretation of the information presented herein.
This information is not meant to replace medical advice of any kind. The information presented herein has not been evaluated by the U.S. Food and Drug Administration, and it is not intended to diagnose, treat, cure, or prevent any disease. Full medical clearance from a licensed physician should be obtained before beginning or modifying any diet, exercise, or lifestyle program.
This website contains "affiliate links" where appropriate. Lisa's Counter Culture earns a small commission or referral fee on your purchase. This has no effect on your price. The income earned help maintain and support this website and free content. The content on this site is copyright of Lisa's Counter Culture and no part of any article or image should be used without express, written permission of the author.